Today we would like to share a roofing job we completed in Salem, Oregon recently. This roof was interesting, because it had a BUR, hot asphalt flat roof in areas, while maintaining pitched composition roofing in other areas. One of the unique challenges we faced was finding a way to reduce the water pooling that the roof was experiencing.
The existing BUR, hot asphalt, roof system held 2″of standing water in many places. We installed an EPS Insulfoam tapered roof slope system and crickets. 1/4″ DensDeck was installed over EPS. The actual roof system is a 50 mil IB PVC membrane. The drains were opened up to 3″ from the existing 2″ to help prevent clogging and increase flow. It doesn't pond any water now, as water that would previously pool is now directed towards the expanded drains.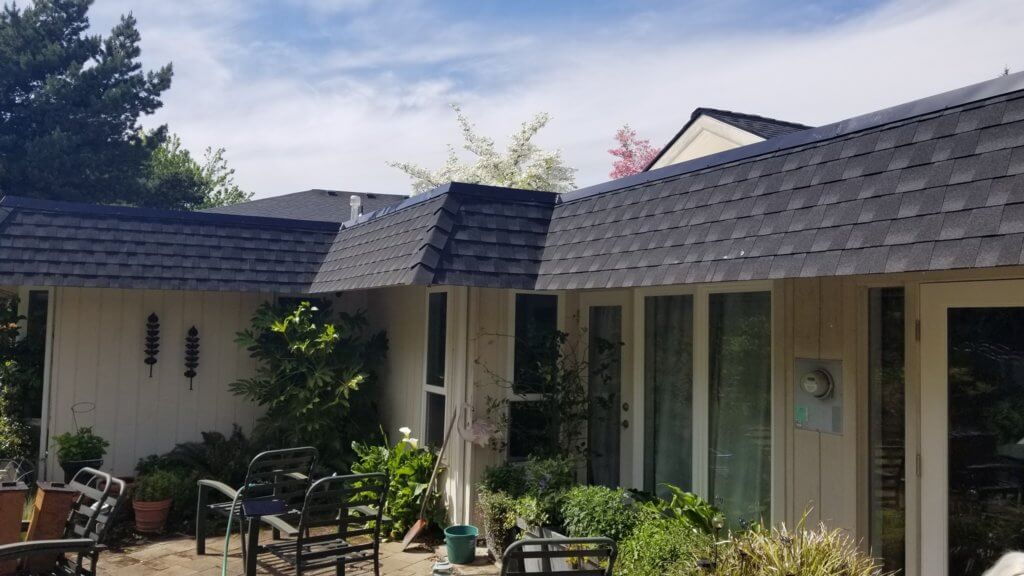 The composition shingles we used on the sloped roofs are GAF HD Lifetime Roofing. Underneath the old shingles, there was a lot of deteriorated and dry rot-ridden wood decking that had to be removed and replaced. While replacing the decking (with real plywood, not particle board), venting baffles were installed over the vaulted ceiling. GAF Cobra intake vents were installed on both sides of the building to allow the air to enter the attic chamber. This will help the roof breathe, reduce mold, mildew, and dry rot risk, and potentially help cut costs on heating and cooling. GAF Snow Country ridge vent was used for attic exhaust. Air flows freely now between the intake venting and the exhaust. This will remedy any future decking failures.
If you would like to become Slate & Slate Roofing's next featured roofing success story, request an estimate now and one of our expert roofers will contact you to see how we can better protect your home, rain or shine. Feel free to give us a call at (503) 585-2338 for an estimate.